Chapter Officers
---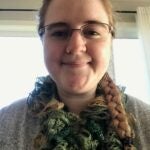 President – Maria Freeman
Maria is interested in how communities recover from disasters and the policies that shape recovery and mitigation. Having completed a dual master's degree in Political Science and Community & Regional Planning at Iowa State University, she moved onto specializing in Emergency & Disaster Management at Georgetown University. When she is not studying, Maria enjoys touring the museums in DC and reading as many books as possible.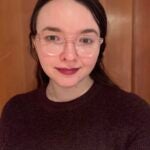 First Vice President – Joan Lawson
Joan is studying for a Master of Professional Studies in Emergency and Disaster Management at Georgetown University. Prior to entering the program, she handled logistics for a global tourism and cultural education company. Joan is fascinated by the recovery phase and loves to grapple with the wicked problems it presents for resiliency and mitigation. With a focus on partnerships and sales, she is passionate about facilitating communication and removing roadblocks to improve project success.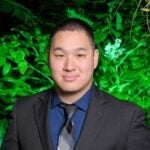 Second Vice President – Aaron Li
As a life-long resident of California, Aaron lives in the San Francisco Bay Area where he works full-time at Google as a member of the Global Security & Resilience Services team. In addition to being a part-time, virtual student of GU's EDM program, Aaron frequently travels to Maryland to attend courses at the Emergency Management Institute in Emmitsburg and actively pursues other opportunities to learn new skills. Aaron has a self-proclaimed love for preparedness exercises and is most at peace once he's finally sleeping in his own bed after a long period of traveling.